1.
OH MY GOD, YAY!
FUTURAMA IS BACK!
:DD
I'm marathoning it now to get in the mood, despite the fact that we've still got a year before it comes out :P
2.
My Top 25 Icons Made By Me








meme idea from
iladora
3.
Remember how I was addicted to Plants Vs. Zombies
last post
? Well I have reached a whole other level of that. Seriously, other than sleeping, eating and going to school I have done almost nothing else since making that last post. It's just really clever and funny and timeless. I feel like it's the kind of game I can pick up in 10 years and still have loads of fun with, but also I could give to my kids in 10 years and feel confident that they'll both enjoy it and learn a little something along the way. Definitely give this a crack if you haven't already, I honestly can't endorse it enough :D
4. I'm so excited about these new Monkey Island games, you guys! I have loads of awesome memories from my childhood of the original ones, it's brilliant that it's being brought back.
And
it's being brought back in less than a month!! :D
Haha, would you look at me? All of the good TV goes off the air and suddenly this turns into a gaming blog ;P
5.
I'm so crazy about that scene. It's so intense and dramatic, I'm just in awe of it. Natalie is so fantastic and atypically beautiful, I
really
hope she comes back for season 6, but I get a feeling she won't :(
Some other gifs: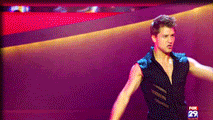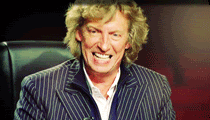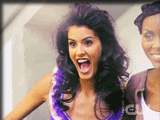 yes, they're getting worse, I know, but I think I've figured out what I've been doing wrong so hopefully they'll be better from now on :P